of similar nature or character, like minded: having the same opinions, feelings and interests
Kindred Interior Studios is a full service interior design studio based in Greensboro, North Carolina serving clients across the state and beyond. From new window treat­ments to new home construction, we cover the entire spectrum of residential design, with a soft spot for the good old-fashioned remodel. Our passion is to help our clients create environments that are extensions of themselves through unparalleled imagina­tion, collaboration, and service. We want to develop meaningful, long lasting relation­ships with our clients founded on the principles of trust, integrity and quality. We are out to redefine the designer-client dynamic by working the way that best suites you, your lifestyle, and your personal design aesthetic.
Our projects are tailored to suit each individual client making them comfortable with our process and their investment. Whether you just need a guiding hand or want to turn over your Pinterest Board and let us do the rest, we are happy to help. We also love working with builders and other industry partners. We have established relation­ships with some of the area's most desirable contractors and tradespeople. Have your own contractor? GREAT. We love making new friends! The result of this collaboration between client, designer, and contractor is one that brings dreams to life and is re­warding for years to come.
Armed with a combined twenty years of experience, we know what it takes to create and execute a successful project that is unique to our clients. As graduates of the CIDA accredited interior design program from High Point University and as allied members of the American Society of Interior Designers, we hold ourselves to the highest standards in our professional practice.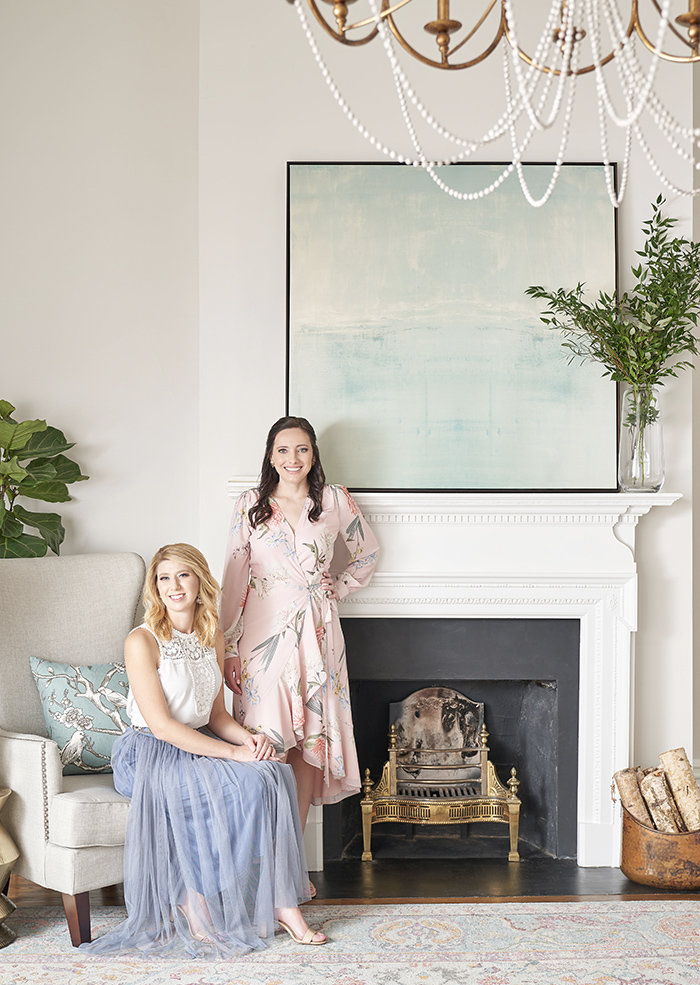 We do what we do, because it's who we are. We do what we do, because it's what we love. Most importantly, we do it all to create interiors that speak to your soul.